Bib Trousers Multi Hazard+
Our multi norm overall, Multi Hazard +, is designed for you that requires maximum protection in your work. The overall protects against Chemicals, sparks, arc, and weather and wind. In addition, it lives up to EN 20471 Class 1, so you can carry them on construction sites and other where the norm is required. The overall has thigh pockets, back pockets and front pockets. In addition, we have put elastic in the lower back and a pocket on the chest. The overall can be used with Multi Hazard + Pilot Jacket or Parkaen.
Beskrivelse
Product description
Overall for the demanding work, it provides full protection against welding sparks, arcs, chemicals, rain and wind, it is breathable and lives up to EN 20471 class 2. The overall has 2 rear pockets, two side pockets, adjustable knee pockets, thigh- and thumb pocket as well as bent knees for optimal comfort.

GET INFORMATION ON THE PRODUCT HERE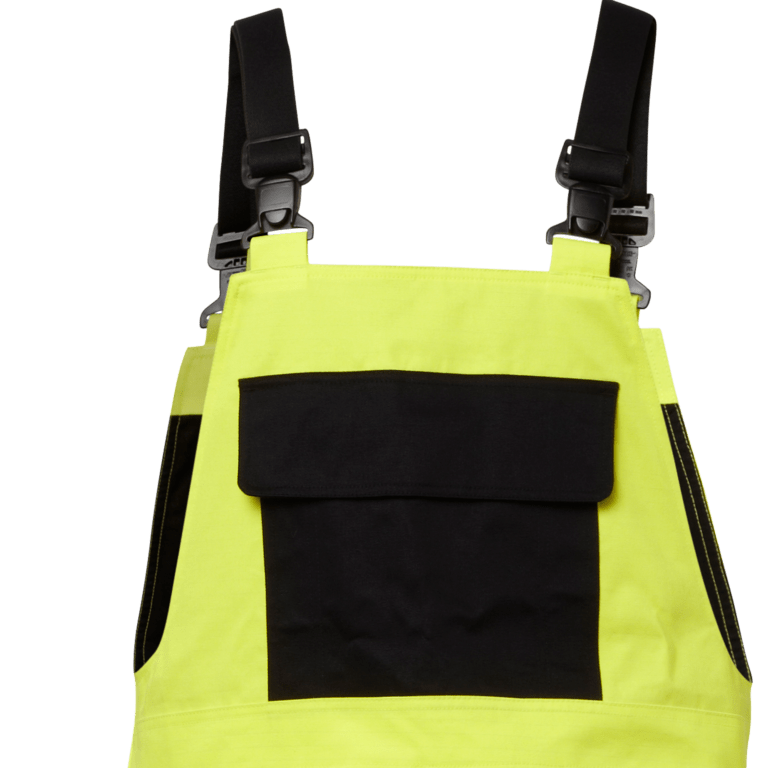 Product information
Details
Functions
Documents
Details
 Chest pocket
Front pockets
Back pockets
Knee pockets
Thigh pocket
 Elastic waistband
Windproof
Functions
Adjustable Fix-Lock® braces
Loxy® Reflex
Documents
Here you can find our  Declaration of Conformity for Multi Hazard +
EN 343
The regulation that helps you to identify the work clothes that are waterproof and breathable
This garment complies with EN 343.
This regulation helps you finding the most appropriate waterproof workwear. There are three classes within the standard, and the quality of the Viking Rubber Co. waterproof workwear places our products in the highest class, in addition to providing it with other valuable features.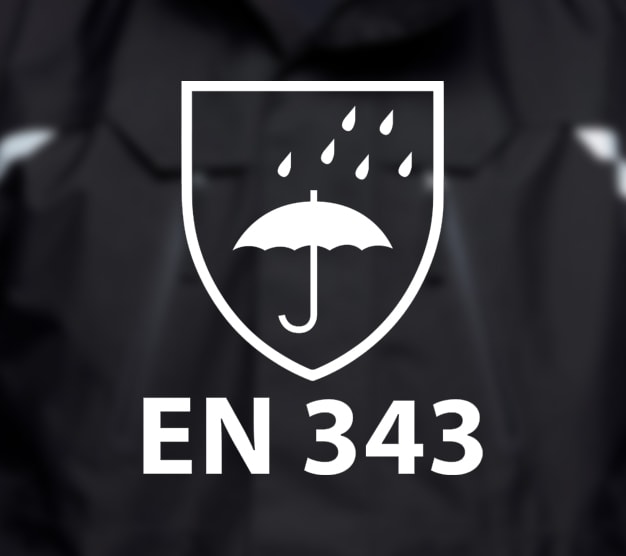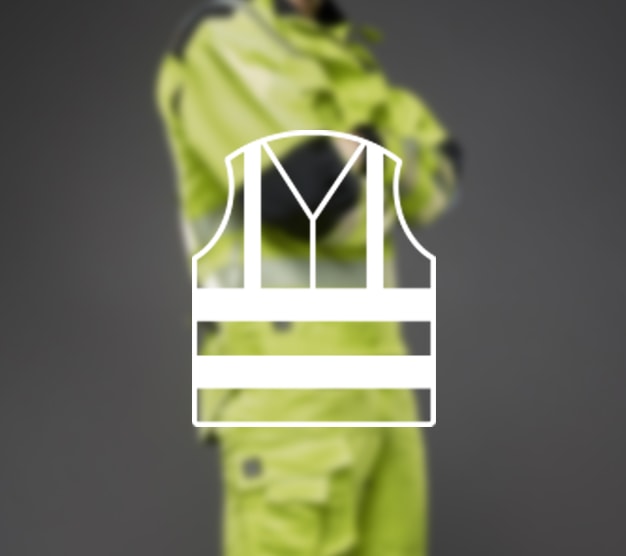 En iso 20471
Are you safe in the traffic?
Do you know what your needs are regarding safety clothing? You are welcome to ask us what requirements you must meet if, for example, you work on a road where the speed limit is 60 km / h. You can ask us about EN ISO 20471 and what makes a garment live up to this regulation or not. For example, we can inform you about how much reflective area your clothes should have to meet safety requirements.
Subscribe to our Newsletter